Hi, I hope my content is useful for you.
I believe that in this crazy world it's important to produce nice and open-source content and tools
I'm trying to as much of it as possible, but I have limited free time.
You can help me by buying a "beer" for me.
Thank You!
Your Instructor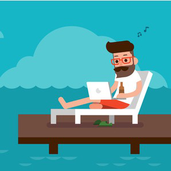 Learn Pine Script Programming from the best

I'm a top-ranked and trusted Pine Script/TradingView Developer with 6+ years of experience. Over the years, I built hundreds of custom strategies and indicators. I contributed to the community publishing dozens of open-source indicators and ran my youtube channel with dozens of educational videos about TradingView and other quantitative topics.
To share my solid background in Pine Script, I created a few well-structured video courses so that you can learn TradingView and Pine Script from scratch.
In these online lessons, you will find instructions on developing advanced strategies and indicators that work on different timeframes and markets such as crypto, equities, options, futures, forex. My tutorials are structured this way, so even people without prior programming experience should get it.
I hope you'll enjoy and find my courses helpful!
You can always contact me if you have any questions.
Also, you can join one of my 15k+ subscribers on YouTube or TradingView.
Frequently Asked Questions
What beer do I drink?
I drink all types of beers but prefer dark beers love the most stouts and porters.
A beer for 5$ ??!!
I live in Switzerland, everything is expensive here :)
Where will this money go?
I will buy a few beers from it. Everything else will go to create more free content like indicators, articles, youtube videos, and my own chrome plugin.